Our Products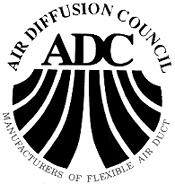 When it comes to producing products that can add strength to other products, we have a lot of options to choose from at Scrimco. We manufacture fiberglass reinforcement, polyester scrim, fiberglass reinforced polyester, fiberglass reinforcing mesh, and modified asphalt roofing reinforcements. We also provide the following.
Roofing Products
For modified asphalt roofing, we have developed a line of scrim/mat reinforcements that are essential for high performance modified asphalt roofing. Our products are designed to help any modified asphalt roofing manufacturer meet ASTM Type I, II, and III industry specifications for glass reinforced, and polyester/glass hybrid reinforced modified asphalt roofing products.

Lamination Products
Scrim (yarns glued together/open mesh) is used to reinforce flexible duct barrier, sails, tarps, tapes, reflective insulation, radiant barriers, and any other fabrics, or films. If added tensile and tear strength is needed, we can provide a solution. Glass scrim is also helpful in attaining fire resistance.
Flexible Air Duct Products
We manufacture several UL Component rated glass yarn scrims for the flexible air duct manufacturing industry. These scrims are either used in narrow widths by the manufacturer to incorporate into the vapor barrier as a rip stop and to help pass UL 181 tests, or in various wide wider widths between the vapor barrier and the insulation to do the same.

Top of the Line Fiberglass Reinforcement Products and More
If your company has a need to bond glass, polyester, polypropylene non-wovens, or other products under the classification of rolled goods, we have the capabilities to handle the job. Most of the products that we create are eventually used in construction. Most customers are also manufacturers and use our products as a raw material, carrier or component to add strength.
Contact Us
Call us today at 800.457.2746 to learn more about our products and how we can assist you.